Activists, Policymakers Join To Discuss 'Freedom' From Domestic Violence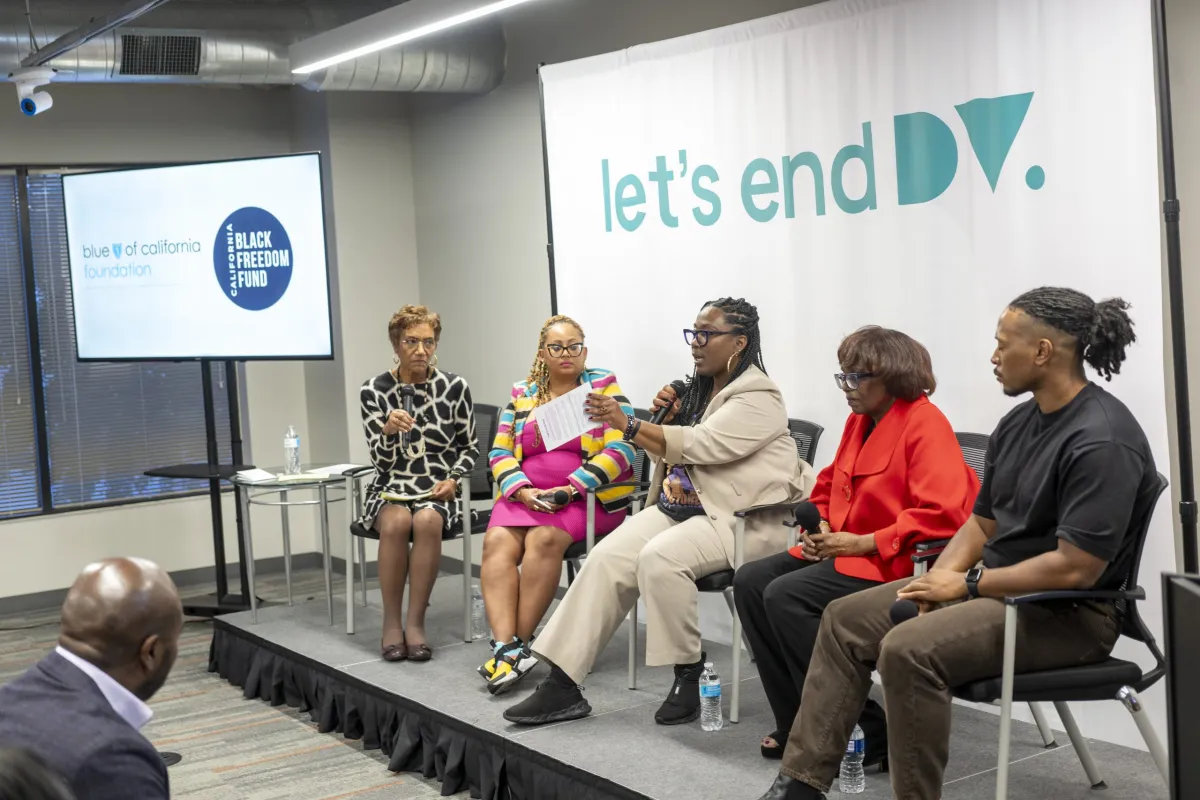 Domestic Violence Awareness Month may be over but the conversation continues. On October 30th, California Black Freedom Fund co-hosted a panel discussion and podcast recording with Blue Shield of California Foundation called, "Let's End DV: Heal, Restore, Prevent." The event focused on the disproportionate impacts of domestic violence on Black women and their families in California, and the policy and system changes we need to prevent this crisis.
CBFF's executive director Marc Philpart joined activist and author Angela Davis in conversation, followed by a roundtable discussion with leading experts in domestic violence prevention.
You can listen to the episode now at LetsEndDV.org, featuring Karen Earl, CEO of the Jenesse Center, Eric Morrison-Smith, Executive Director of the Alliance for Boys and Men of Color, Trina Greene, Founder and Executive Director of Parenting For Liberation, and Kelli Dillon, Gender-based Department of Violence Prevention Analyst for the City of Oakland.