#FundBlackFreedom in Black Philanthropy Month and Beyond
Author: Marc Philpart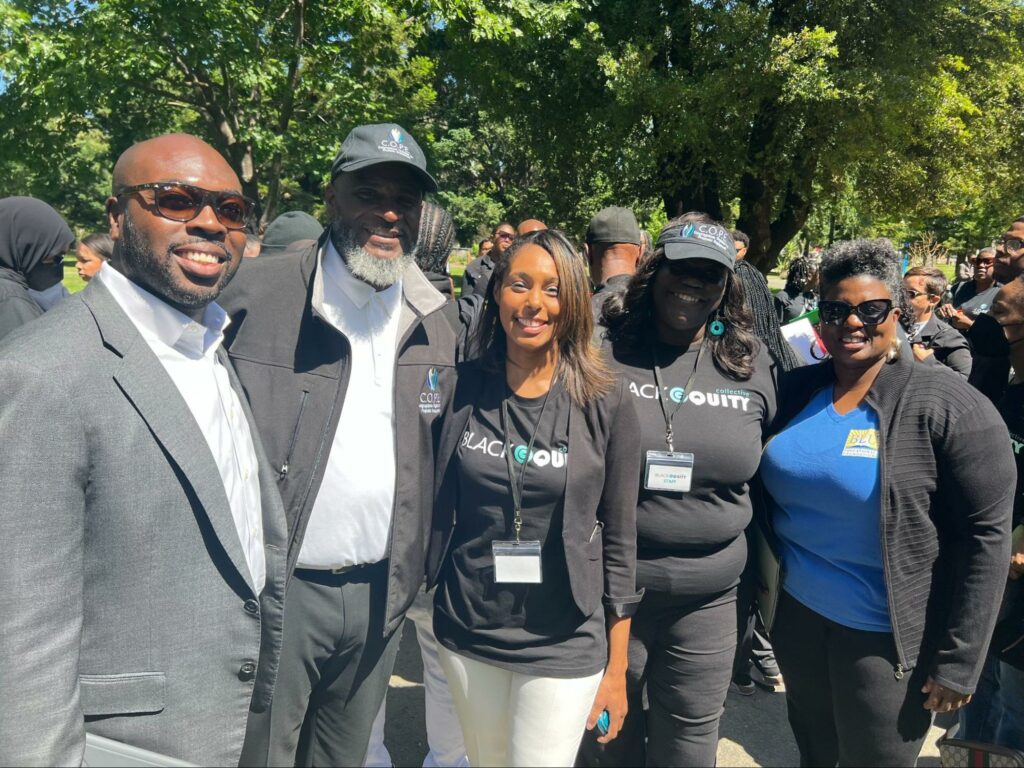 As California Black Freedom Fund celebrates Black Philanthropy Month, we are looking ahead at the future of serving Black communities in California and beyond. It has been a busy few months as our team and partners have been campaigning for a $100 million state budget request to help establish an independent Black Freedom Fund that supports and invests in Black-led and serving organizations.
Since CBFF launched in 2020, we have already raised $63 million from over 45 institutional funders and over a dozen donors to support three major Black-led networks (Black Equity Collective, Live Free California, and California Black Power Network) and nearly 100 Black-led organizations across the state. But we know we can and should do more.
Black-led organizations are the first responders to community crises, fueling our economy, delivering critical services and advocating for transformative policy and systems change. Their success is integral to every measure of prosperity for our great state. But because of inequities in funding, these organizations are less likely to have the resources they need to succeed. And due to the recent Supreme Court decision to reverse affirmative action, conservatives are now attacking our right to prioritize and fund Black-owned organizations. Now more than ever, we must stand in solidarity and fight to protect, resource, and support those leading Black liberation.
That's why we joined together with our network partners, grantee organizations and champions in the state legislature to advocate for the urgency of this budget request so we can resource Black-led and serving organizations in the way that our communities deserve.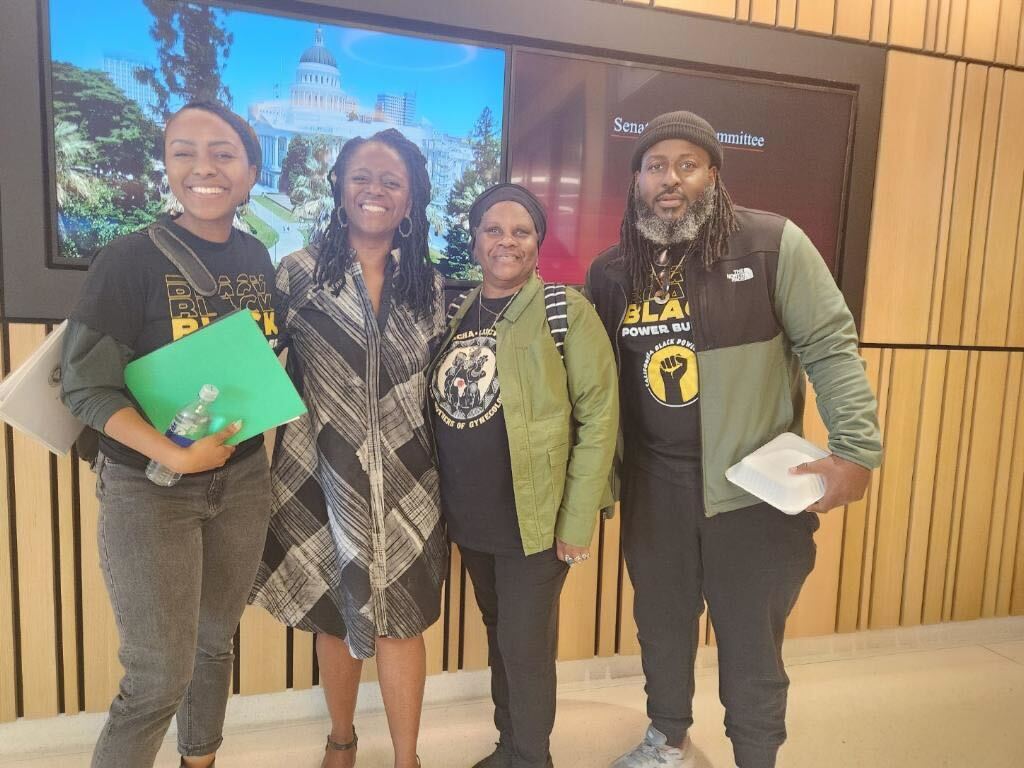 In May, we gathered in Sacramento for a Community Day of Action led by California Black Power Network and joined by hundreds of partners and supporters from across the state. Our goal was to engage policymakers and media on key policy issues impacting Black communities, including the need for an independent Black Freedom Fund and greater state investment in Black powerbuilding overall. It was an inspiring day with a successful turnout and media coverage in outlets like the Sacramento Observer, Sacramento Bee and local FOX 40.
In June, we held a Digital Day of Action and reached out to our network in honor of Juneteenth to help us gather more letters of support from community based organizations, elected officials and foundation leaders. We are grateful for everyone's support so far and their participation in this effort. We've delivered these letters to the budget chairs in the Senate and Assembly with the help of our advocates in the legislature including Assemblymember Dr. Corey A. Jackson, Senator Lola Smallwood-Cuevas, Senator Nancy Skinner, Assemblymembers Tina Mckinnor, Isaac Bryan, Chris Holden, Mike Gipson, Dr. Akilah Weber and Mia Bonta.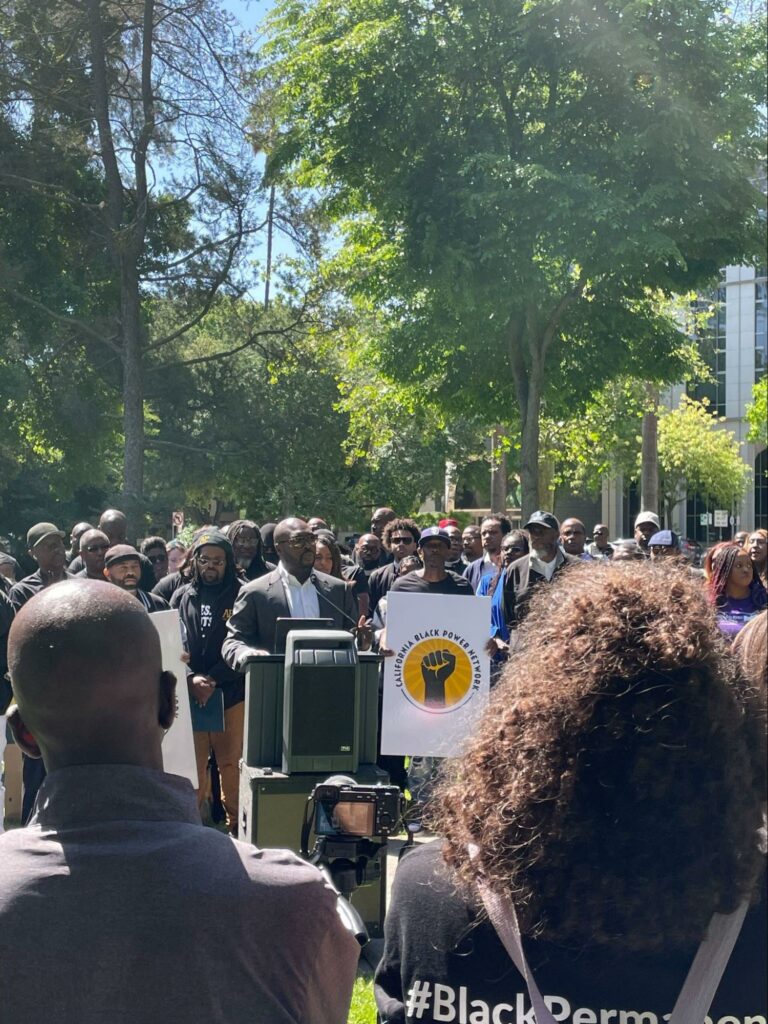 In July, we earned our first win – the approval of $3.5 million in the state budget towards our goal! This is a positive first step, but we aren't done yet. We're continuing to ask Governor Newsom to secure the total amount we've requested to ensure Black Californians are truly centered in our state budget, not left waiting on the margins.
A California where everyone truly has the opportunity to access quality healthcare, housing, education, employment, safe communities and inclusion in our democracy – that's what we aspire to create through your support and this budget request!
Join us in this campaign and let Governor Newsom know it's long overdue to #FundBlackFreedom by signing a letter of support here